GAP Synthetic Guard Shield
GAP Synthetic Roofing Underlayment is a grey polypropylene two-side coated woven fabric with a top polypropylene non-woven slip resistant surface and used as a secondary roofing protection, mechanically attached to the roof sheathing and under an asphaltic single application.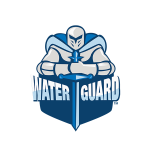 Product Use
White polypropylene woven scrim, 1.0 mil/1.0 mil average coating weight (Grey non-woven top/White bottom), total weight 2.7 oz./yd2 (92 g/m2) +/- 5%, and an overall thickness of 6 mil (ASTM D1777). Rolls have a 2" core, 48" (width) x 250' (length) and weight approximately 20 lb. per roll.
Material Performance
Strip Tensile (ASTM D-1970)
Trapezoidal Tear (ASTM 4533)
Pliability (ASTM D-226)
UV Weathering(AC 188)
Pass (maximum UV exposure 90 days)
Class A Fire Rating (ASTM E-108)
Roofing Underlayments(ASTM D-226, Type I & II)
Roofing Underlayments(ASTM D-4689, Type I, II, III & IV)
Government Specifications
Documents