GAP WaterGuard "Air Barrier"
GAP WaterGuard "Air Barrier" Building Wrap is a non-woven polypropylene, one-side coated material utilizing an advanced breathable polymer coating. This structure allows for this material to meet all of the US and Canada "Air Barrier" requirements and is used as a secondary external wall protection, mechanically attached to the wall sheathing under the primary wall cladding material.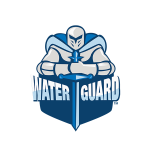 Product Use
Polypropylene white non-woven (75 g/m2), 0.95mil average coating weight (natural), total weight 2.9 oz./yd2 (98 g/m2) +/- 5%. Rolls have a 2" core, 36", 108" & 120" (width) x min. 100' (length).
Material Performance
Mullen Burst (ASTM D3786)
Grab Tensile (ASTM D5034)
MD 50 lb. (222 N) / CD 40 lb. (178 N)
Trapezoidal Tear (ASTM 4533)
MD 20 lb. (89 N) / CD 15 lb. (68 N)
Moisture Vapor Transmission (ASTM E96)
Air Porosity (TAPPI T-460)
Hydrostatic Ponding (AATCC 127)
Low Temperature Flexibility (ASTM D1970)
Pass (no cracking, -50ᴼ C)
UV Weathering
6 months (UV Stabilized to the coating)
Class A Fire Rating (ASTM E84)
ICC-ES Acceptance (AC 38)
Government Specifications
Documents
Download Printable Documents
Manufacturing Locations