GAP WaterGuard Flashing
GAP WaterGuard Flashing is a pressure sensitive adhesive coated polypropylene woven fabric, designed to not support mold growth and is water, tear and UV resistant.It can be applied in a range of temperatures (down to -20ᴼF, -30ᴼC and as high as 125ᴼF, 52ᴼC) and operational range (down to -40ᴼF, -39ᴼC and as high as 210ᴼF, 100ᴼC) . This material is for use as a high tack peel and stick window and door flashing and contains no VOC's or CFC's; no off-gasing. This product is non-toxic and non-allergenic.  Available in 4″, 6″, and 9″.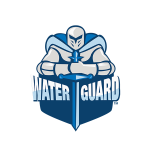 Product Use
Polypropylene woven fabric, polypropylene coated on two sides (tan/grey), with an adhesive coated backside layer, and a split release poly liner. The overall total weight 9.1 oz./yd2 (308 g/m2) +/- 5%. Rolls have a 3" core, 4", 6" & 9" standard (width) x min. 75'(length).
Material Performance
Strip Tensile (ASTM D882)
MD 96 lb. (426 N) / CD 96 lb. (426 N)
Peel Strength (OSB) (ASTM D903)
5.3 pli
4.6 pli (0ᴼF)
2.4 pli (40ᴼF)
Puncture Resistance (ASTM 4833)
Moisture Vapor Transmission (ASTM E96)
<0.1 perms (0.7 g/day-m2)
Low Temperature Flexibility (ASTM D522)
Pass (no cracking, -20ᴼF, -29ᴼC)
UV Weathering
6 months (UV Stabilized to the coating)
Government Specifications
Meets requirements for ASTM E2112 (Standard Practices of Exterior Windows and Doors)
Meets AMMA 711 (Nail Sealability) – (Standard Practices of Exterior Windows and Doors)
Documents
Download Printable Documents
Manufacturing Locations