GAP WaterGuard Sheathing Tape
GAP WaterGuard Sheathing Tape is an aggressive solvent acrylic pressure sensitive adhesive coated to a biaxially oriented polypropylene film, designed to not support mold growth and is water, tear and UV resistant.It can be applied in a range of temperatures (down to 14ᴼF, -10ᴼC and as high as 122ᴼF, 50ᴼC) and operational range (down to -40ᴼF, -39ᴼC and as high as 210ᴼF, 100ᴼC). This material is for use as a high tack construction tape for all types of sheathing materials to avoid air-infiltration.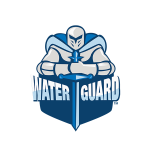 Product Use
Bi-axially oriented polypropylene film (red and white), coated with a solvent acrylic adhesive and printed with governmental conformance details (CCMC #13123-R). The overall thickness (ASTM D3759) is 3.4 mil (0.086mm). Rolls have a 1.5" core, 48mm (width) x min. 50m (length).
Material Performance
Backing
Adhesive
Tensile Strength (ASTM D3759) lbs./in
Adhesion to Steel (PSTC 101-F) oz./in
MD 64.5 lb. (17.6 N / 25mm)
Adhesion to Non-woven House Wrap oz./in
Quick Stick to Steel (PSTC 5) oz./in
Elongation (% at break, PSTC-133)
Application Temperature
14ᴼF to 125ᴼF (-10ᴼC to 50ᴼC)
UV Weathering
6 months (UV stabilized to the coating)
Government Specifications
Meets requirements for CCMC #13123
Documents
Download Printable Documents
Manufacturing Locations